Ask Anne…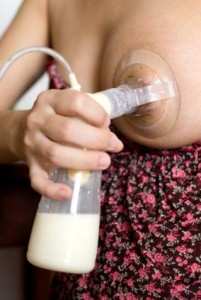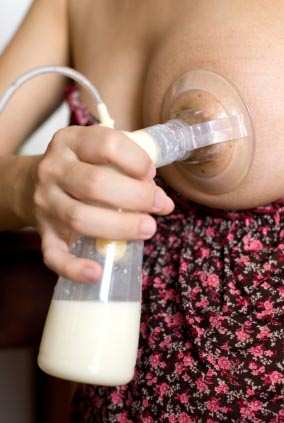 Answer: Hi Cheryl! How lucky you are to be able to stay at home with this baby. I know there must be nursing mothers out there who miss their jobs and look forward to going back to work, but I think they are in the minority. Most working mothers would love to stay at home, but just can't afford to do it.
If you are at home with your baby, then you have several options as far as pumps go. Some stay at home moms find that they don't need a pump at all.  They take the baby everywhere they go, and are comfortable nursing when they are out and about. These moms may find that manual expression may be all they need for occasional missed feedings, or to add milk to their baby's cereal.  Other stay at home moms find that they are not comfortable nursing in public, and they like having the option of putting their milk in a bottle when they go out. If you have grandparents who live nearby and are willing to babysit a lot, then you may want to pump so that you can leave breast milk for the baby when they are caring for him.
Some mothers who have older children find that there are times when it just isn't possible to sit and nurse for long periods of time, so giving a bottle of breast milk allows them the flexibility of letting someone besides them feed the baby. Of course, dads like to be involved with feeding, too, so pumping the milk after your milk supply is established can give you that option as well.

If you are only going to be pumping occasionally, then a manual pump or a small battery/electric pump  may be a good option for you, but they don't provide the stimulation of a rental pump or a professional grade double pump. Working mothers or mothers who pump several times a day on a regular basis need the speed, power, and efficiency of a good double pump.
The only problem in your situation is that once you have used a double pump, you get kind of spoiled and it is hard to settle for a manual pump. Both the hospital grade rental pumps and the professional grade  provide excellent results in a very short amount of time.  Since you used a manual pump with your last baby, chances are you'll  find that you are very happy with the results you get compared to the smaller, less expensive pump you used before.
Renting a hospital grade pump would certainly provide you with excellent results, but with the variety of double pumps available for purchase, renting pumps is usually reserved for moms whose babies have medical problems like prematurity. In those cases, often the baby is in the NICU for extended periods of time, and the only stimulation you are getting is from the pump.
Depending on how long you rent, it will probably be less expensive for you to buy a good electric pump. Rental rates vary around the country, but usually run about  $$75.00 a month. Some health insurance policies will pay for pump rentals if there is a medical need.
Under the Affordable Care Act, Insurance companies will be mandated to cover breast pumps and lactation support. (Effective August 1, 2012.)
If you do decide you need a rental pump, some rental stations offer a discount if the pump is rented for several months. You also need to factor in the cost of a pumping kit. Each mother who rents a pump has to have her own pumping kit (the breast shields that fit on the breasts and the tubing that attaches to the pump). Pumps that you buy usually come with the pumping kit included.
Most rental stations also charge a cleaning and inspection fee for each pump. These fees can vary from a couple of dollars to $20.00 or more, so you need to check into the total cost before you rent.
Ask the hospital, a La Leche League Leader, a childbirth educator, or an IBCLC (International Board Certified Lactation Consultant) about rental options available in your area. For more information about the pros and cons of manual, small electric, rental, and professional grade pumps, see the article Pumping and Storing Breastmilk.
Anne Smith, IBCLC
Breastfeeding Basics