Nothing about breastfeeding has gone the way that I planned and weaning is no exception. I have been breastfeeding for more than 3 years and tandem breastfeeding for 5 months. The magical days of breastfeeding are over. Now it's just another part of life that I sometimes enjoy and sometimes despise. At 3 years and 3 months old my oldest son, Jack, breastfeeds more often than I ever expected a toddler would. Tandem breastfeeding has not been the amazing joy ride I thought it would be. I have found myself overwhelmed, touched-out and drained. I needed to make some changes. These are changes that are essentially designed to create boundaries for my 3-year-old. The 5 month old, Exley, needs to be breastfed on demand and this mama needs some energy and sanity leftover to survive. These boundaries are being created and they will not be loosened somewhere down the road so this is basically what starting gentle weaning looks like for us.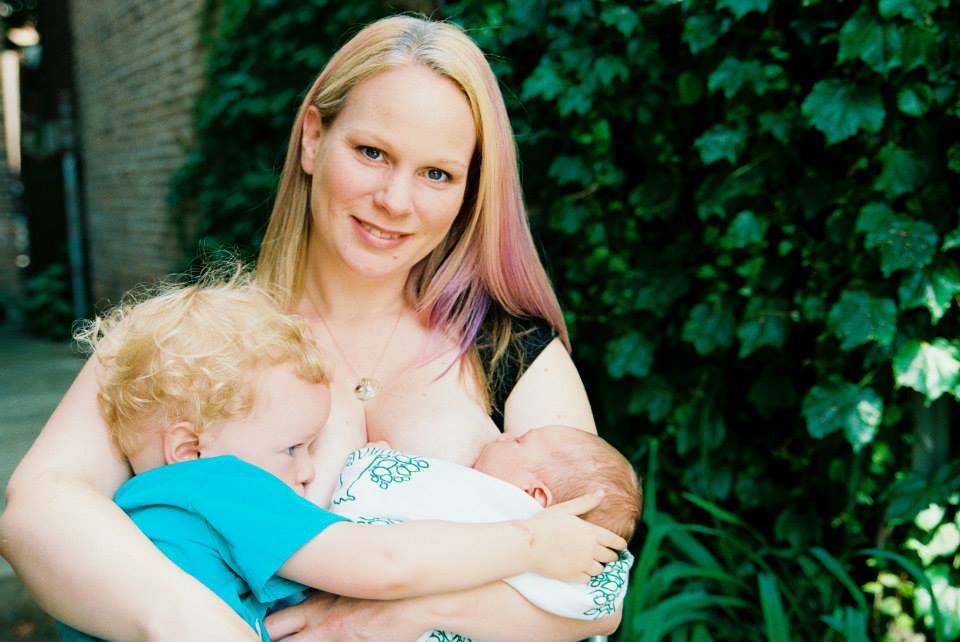 Jack is a highly sensitive child. I mean it with every fiber of my being. His sensitivity affects every aspect of his life and our relationship. Including breastfeeding. So when I discussed my feelings with my husband and we agreed that weaning is something that we need to consider we knew that it wouldn't be a "cold turkey" situation. If we want to continue to meet Jack's needs and respect his emotions we would need to tread lightly. We knew this would be a process.
I am not a breastfeeding professional. I am just a mom who has a sensitive child who has tried any things to create boundaries. I share what has worked for us here.
Start talking: I spend a lot of time explaining to Jack that he can eat burgers, eggs, sandwiches, fruit, etc. that a baby can't eat. I try to make food sound exciting and like he is getting something special that a baby can't have. I tell him needs food and water to grow big and strong. I am careful to do this when it feels like he is able to hear it. Explaining to Jack that he is not a baby anymore and has different needs can cause him stress and make him feel left out so I am always validating his feelings. "It's hard having a new baby, isn't it?" "You used to have all of the boobie for yourself and now you have to share, that's so hard." "It's upsetting to see a baby having boobie all the time." There are other times when he does not want to have this conversation. He might regress into a "baby" and want to be held, wrapped in blankets and treated like a baby. We always feed into this need, wrap him in a blanket and say "look at the adorable new baby!"
Get Out: It really sucks to get out of bed and immediately start working toward heading out of the door. I would much rather sit and drink coffee while watching the morning rerun of Dr. Phil, but this inevitably leads to Jack wanting to hang out on my boob. I look like shit and my kids pants' are on crooked, but soon enough Exley is dozing in the carrier and Jack is climbing the ropes at the playground not thinking about boobie. Grandma and a babysitter help with this too!
Tap Your Watch: I mean don't actually do that because that's obnoxious, but let your kiddo know that you will be nursing for X amount of time. And then I do the countdown. This is whatever you want. Maybe you do 5 minutes and then countdown the last 20 seconds. I can't last that long. I do about 1 or 2 minutes and I countdown from ten. Jack knows that it's time to let go. He usually complies, but if he struggles then I use it as an opportunity to teach him about bodily autonomy. "I am asking you to stop. Please stop, this is my body."
Distraction: When we first started out on this venture we stocked up on food, games, art supplies, etc. We try to keep Jack on his toes all day long. "Check out this awesome new food you have never had," "look at this new game mommy invented," "do you want some chocolate?" Yep, when the going gets tough the tough give in. There have been times during this postpartum period that a few pieces of chocolate chips helped saved my sanity. We also spend time with Jack talking about ways he can cope with his emotions since breastfeeding has always been his main means of coping; such as deep breathing, talking with mom and dad, hugging, telling stories, etc.
3 Meals a Day: I have identified the most important nursing sessions of our day and I eliminated the rest. It hurts. It hurts my heart in ways that I can't explain. It hurts in ways that I can no longer say "we" about because I know that my husband can't understand. Only a breastfeeding mother can understand the pain of turning your child down when they want to nurse. At first I did this too much. I did this at our bedtime session a couple of times. To say it was awful is an understatement and I regret it. Jack writhed around like a heroin addict whose stash was gone. He hit me and kicked me. He cried and so did I. I had to reassess. Bedtime is too important of a session. It might be the most important one. I eventually found a balance of the most important 3 to 5 sessions a day. I do my best to keep my cool during these times. I play on my phone, make grocery lists, sing songs in my head, etc. (If you are experiencing Nursing Aversion you can find more resources here).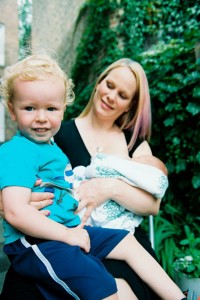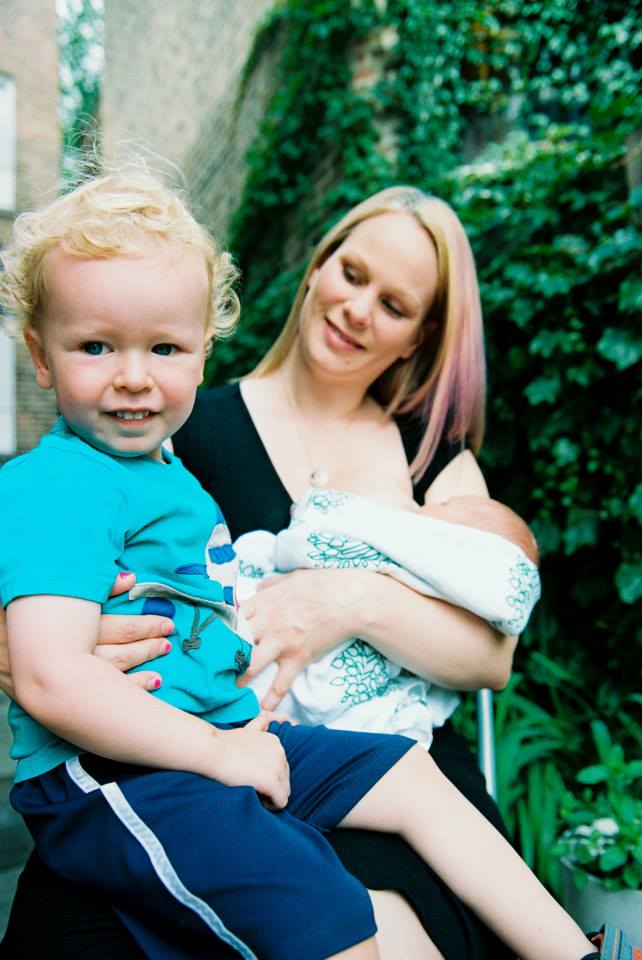 Jack's sensitivity makes it harder to do things that involve change. Change is hard for Jack. Even small changes can take long periods of time to adjust to. He is sensitive to food, getting hurt, daily routines, nighttime, everything. Big emotions are BIG for Jack. Weaning is a big change for Jack. Bigger than anything in his life right now. It's been hard. Some toddlers take to weaning easily. Not the highly sensitive child.
I always validate his feelings and do not take his behavior personally. When he acts out with temper tantrums or hitting/kicking I step back and try to identify where I need to adjust my plan. Those behaviors are a signal to me that he is not ready for whatever I am trying.  It's all a big balancing act. I have to balance my feelings of guilt, sadness, overwhelm and Jack's feelings as well.
"So be sure when you step, step with care and great tact and remember that life's a great balancing act."  -Dr. Seuss
Abby Theuring, MSW with contributions by Kristin Page, LCSW
*Photos by Maggie Cuprisin Photography. Please visit her website and Facebook page. 
Featured posts:
Parenting the Highly Sensitive Boy
Resources for gentle weaning:
5 Tips to Gently Wean Your Toddler