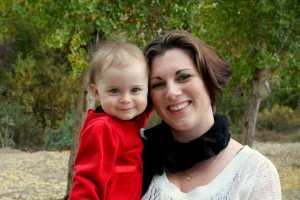 It is amazing. I am so blessed to have had the opportunity to do so! There is a lot of conflicting arguments out there as to whether one should or shouldn't breastfeed, while carrying another baby, but after plenty of research, calling a mother and baby wellness center, a hospital, the Le Leche League International, and consulting three separate OB/GYNs and two lactation consultants…etc. I have found breastfeeding while pregnant is completely safe and wonderful for my baby in utero, my 16 month old as well as myself.
Things I found out that I didn't realize:
once pregnant at 6 months, the milk changes back to colostrum (special milk is yellow to orange in color and thick and sticky. It is low in fat, and high in carbohydrates, protein, and antibodies to help keep your baby healthy
During this time, most breastfeeding babies/toddlers, whose mothers are pregnant, wean themselves off naturally. Some stick with it throughout the whole pregnancy. Either way, it is fine and healthy for them.
There is absolutely no evidence to support the theory breastfeeding while pregnant will cause early labor. However, if you feel something is weird and breastfeeding might be the cause, use your best judgment. "A woman knows her own body and how it reacts more than anyone else"  This advice comes straight from the La Leche League.
Heads up, some babies/toddlers, who are close in age, may go back to breastfeeding when the new baby comes. Some have no interest. In other words, be ready for anything. This is called tandem breastfeeding. I had no idea until now what that even meant.
When our newborn comes, if she does want to go back to breastfeeding, I am open to it. I hear the bonding experience two siblings share when they get to feed together is extremely special.
I had to put this out there because my first OB told me I had to stop no matter what and that "a mother shouldn't have to feed two babies at once." Honestly, that made no sense to me because what about mothers with twins or multiples? This is when I started my research, changed my doctor a few times (the second one was fine, but the third was a perfect match).
It worked for me, and I felt compelled to share my story and experiences. There really isn't much out there supporting breastfeeding while pregnant, and I felt I could lay some myths to rest. It saddens me to hear people are so easily taken advantage of in the medical and social systems. Breastfeeding is a wonderful natural way to literally nurture your baby both physically and emotionally all in one sitting. It is very tough the first month, I would say, but after your nipples get used to it, and the baby latches correctly, everyone is happy. A support system is key. My husband did not understand it, and still does not completely understand (but he tries). My mother was my rock, when it came to this. My grandmother didn't really understand it much either because when she grew up, formula was what the "Doctor" said was best for baby.
I'm so grateful to have had the time to breastfeed my baby girl. It has protected her from illness and the bonding and cuddling has been so nice. I can really appreciate what this breastfeeding relationship has given us in regards to a close bond, especially with another on the way. I am glad we have had this time together. This last week, I've noticed she is definitely weaning herself off the breast. I am coming up to my 6 month mark of pregnancy, when the milk changes back to colostum. She's sleeping through the night every other night, a wonderful eater/drinker and very independent. I couldn't ask for more.
Was it hard breastfeeding while pregnant? Honestly, no. It was easy and my daughter even bonded with our new one in my belly by patting and kissing it and even blessing my belly with holy water. She knows when I ask, "Where is your sister?" and points to my belly. She is only 16 months old and shocks us with her knowledge and understanding. The only thing I found difficult was finding a doctor who supported my decision.
As long as your baby is urinating (8-10 wet diapers a day minimum) and pooping (1st three months after every feeding and 1-2 times a day from 3 months on), maintaining and gaining weight in regards to their parents physical characteristics, growing, alert, and eating on demand, you are successfully meeting your child's nutritional needs by breastfeeding.
From one happy mother to another, don't let anyone frighten you into believing you are doing wrong by your baby. You know what is best. This was what was best for my first daughter and myself. ? I'm so glad I stuck with it and cannot wait to start the relationship of nursing my 2nd daughter soon.
Update: My first is now 17 months, completely weaned off the breast and of course she gets her first cold once she stopped nursing completely. So my recommendation, whether you are pregnant or not, breastfeed for as long as you can! I already miss it, but with our second due to arrive in March, I cannot wait to start again.
Ashleymarie Sey Lively is full time stay at home mom, who is a freelance artist on the side.
She lives and loves with her husband who is a writer and my two daughters (one due to be
born in March.) She is a huge advocate for breastfeeding, babies and basic health through
homeopathy. She loves her life and believes we should do everything we can to protect and
preserve it.
www.seystudios.net
***Information in this article is opinion only. You should consult with a medical professional regarding your individual situation.