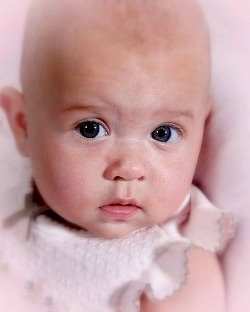 One of the biggest concerns that new mothers have is wondering if they will have enough breast  milk for their babies. This concern is the most common reason for starting formula supplementation, and also for early weaning. We live in a society that puts a lot of emphasis on measuring everything, and many of us (and especially our mothers) were bottle-fed, so they knew exactly to the ounce how much milk the baby took in at each feeding.
You can be assured that nearly all mothers can produce an adequate milk supply for their infant. The human race would not have survived for millions of years if this was not the case. There is a very small percentage of women who just 'don't have enough milk', but this is highly unusual, and is most often connected to some sort of medical problem, (for example, breast reduction surgery, maternal medications such as birth control pills, or maternal hypothyroidism). Many of these medical problems can be corrected.
Women have two breasts instead of one so that they can nurse twins. It stands to reason that the average mother with two breasts will be able to produce enough milk for one baby (at least).
Since breast milk intake can't be measured without using sophisticated scientific equipment, it is important to know how to tell if your baby is getting enough.
Here are some guidelines to help you assess your baby's milk intake:
The only way to be absolutely sure that your baby is getting enough milk is to check his weight regularly. Remember that it is normal for him to lose 5-7 % of his weight in the first couple of days.  Doctors seldom become concerned until weight loss approaches or exceeds 10%. For the average baby, this is close to a half a pound weight loss (often more for larger babies).
You need to ask what your baby's discharge weight is when leaving the hospital, because that is the figure you will be calculating his weight gain from, not from his birth weight. For example: your baby weighs 7 lbs 8 oz at birth. 24-48 hours later when you leave the hospital, he weighs 7 lbs 1 oz. Once your milk comes in, your baby should gain about an ounce each day for the first several months of life. Most babies will regain their birth weight within 2 weeks. Many doctors are pleased if the baby has regained his birth weight by then, and will do a weight check at that time. Some doctors are satisfied if the baby regains his birth weight by 3 weeks.
I like to see babies regain their birth weight by 10 days, and most babies will do that if breastfeeding is progressing smoothly. Some doctors check the babies weight around the third day of life, and then make a follow-up appointment for 2 weeks to see if he has regained his birth weight. I strongly encourage mothers to check the baby's weight at about 1 week – at that point, her milk should be in, the baby should have good urine and stool output, he should be gaining weight, and any breastfeeding difficulties can be addressed. Breastfeeding problems are much easier to remedy if recognized and treated early.  Some doctor's offices will offer free weight checks, since the doctor does not need to do an examination. Call your doctor's office to find out if this is an option for you. If your milk has come in and your baby has started to gain weight, you know that breastfeeding is going well. Once babies start gaining weight, they don't start losing it unless there is some kind of medical condition causing it.
When the nurse puts put the baby on the scale you'll know exactly how much weight she has lost or gained. Remember that she lost weight in the hospital, so that is your baseline, and her weight gain or loss will be calculated from that starting point, and not from her birth weight. The information you get will be invaluable – either you will know that breastfeeding is going well, and you can relax, or you will know that there is a problem that needs to be addressed and you can take care of it before a little problem develops into a big one.
If you notice any of the following symptoms (especially if they occur concurrently with other "red flags' such as low urine and stool output), contact your doctor ASAP.
lethargy
listlessness
weak cry
dry mouth or eyes
the fontanel (soft spot) on the baby's head is sunken in or depressed
the skin loses its resilience (when you pinch it, it stays pinched looking instead of retracting)
fever
urine that is dark, or contains tiny reddish crystals. These crystals (sometimes called 'brick dust') are caused by a buildup of uric acid, causing the milk to become  concentrated. This isn't unusual during the first 24-48 hours after birth, because the baby is taking in only small amounts of colostrum. Once the milk 'comes in', the baby should be taking in enough fluid to make the urine clear. If the baby is 4-5 days old and still has concentrated urine and 'brick dust' in his diaper, it may be a sign that he's not getting enough milk.
One last note on this topic:
Every mother's nightmare is that she won't have enough milk and her baby will become dehydrated. Horror stories abound, and unfortunately, this has (rarely) occurred. There is absolutely no reason for this to happen if you follow the above guidelines. True dehydration is an extremely uncommon medical occurrence, and there are clear warning signs which indicate that your baby needs more fluids immediately, if you know what to be on the lookout for.
Anne Smith, IBCLC
Breastfeeding Basics
(Edited October 2013)
*Please 'Pay it Forward'!*
If you found this article helpful, please consider making a small donation to my favorite cause – Project Pets: Spay, Neuter, Love – an all volunteer, non-profit organization that provides free spay and neuter services for homeless rescue dogs and cats…because every baby deserves a home, whether they have two legs or four!
For more information on Project Pets, visit them on Facebook.
Thanks for your support. Every dollar helps create a happy ending for a furbaby!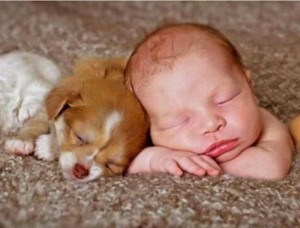 Anne Smith, IBCLC
Breastfeeding Basics
Last Modified
April 24, 2014