I've had my mind on NIP incidents recently. Every once in a while it seems there are too many to even keep track of. This has me thinking about boobs.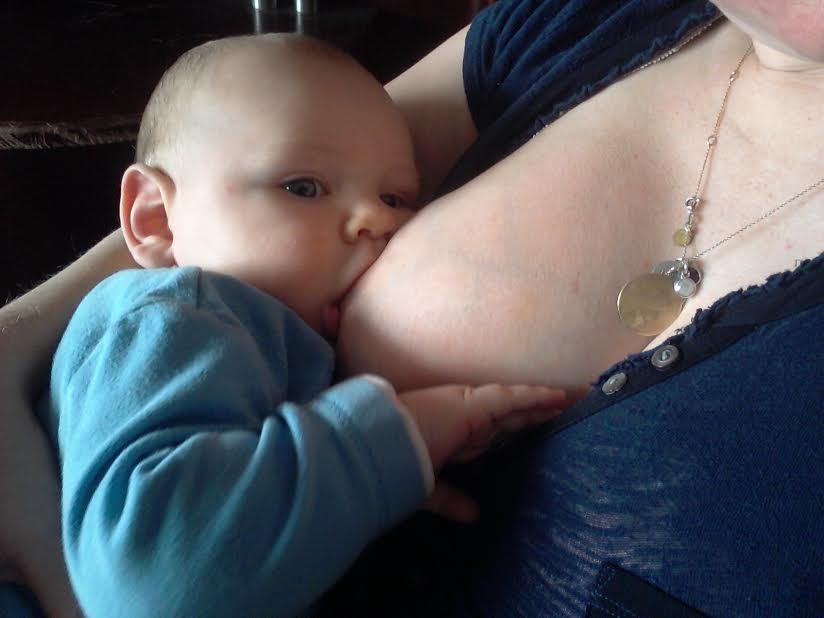 When we talk about NIP incidents we inevitably get onto the subject of the over-sexualization of the breast. We shout (or type really hard) at people about how they think breasts are only for sexual purposes. We tell people that our society is messed up because breasts seen for sexual purposes is accepted yet when breasts are used for their natural purpose of nourishing our young it is offensive.
I agree with all of that and I say it loudly.
But I am starting to think that we might be missing something. We might actually be dumbing down the issue of NIP harassment. Are people really that upset about a sexualized part of the body?
Generally when people are uncomfortable with things they twitch their eyebrows or shift their asses in their seats and look away. Maybe they give a dirty look, roll their eyes or talk under their breath to their friend. These NIP incidents consist of people going out of their way to harass women. It's actually quite confrontational.
I'm not buying that this all takes place over a boob.
We live in a hierarchical society, a culture obsessed with authority. People are at the ready to whip out their badges and IDs, flaunt their credentials (see the bottom of every blog post I have ever written), exert power over the next weaker person that crosses their path. Women, children, black people, Hispanic people, Jewish people, gay people, crippled people, old people. The list goes on. There is an accepted system of hierarchy and authority that we rely on to function in our society. I believe that one side effect of being constantly controlled by someone else is that we look for others to control.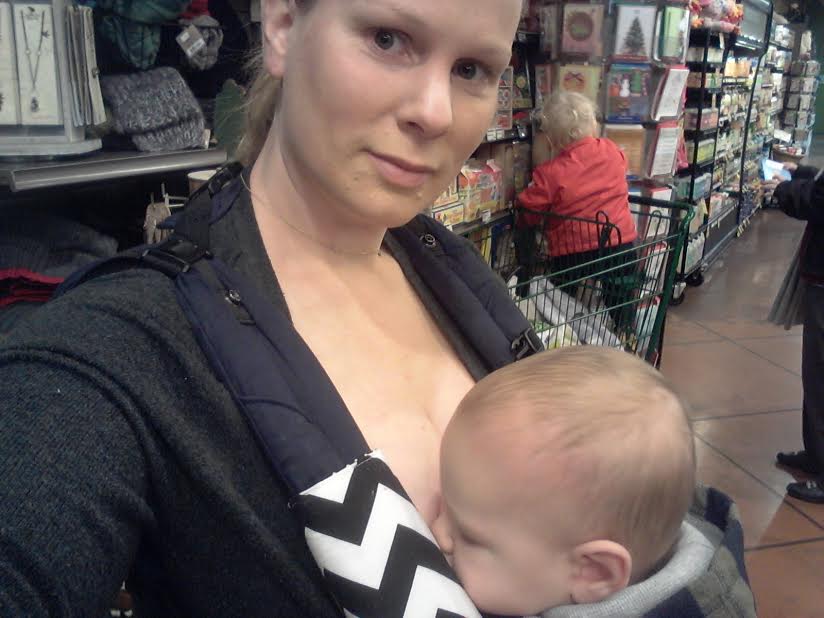 A mother is the perfect candidate to exert control over. She is vulnerable. She is focused only on protecting her child. She has endured an entire identity shift. Her world is likely shaken, changing, unfolding. This is the common and accepted view of a mother. But there's more about her.
The breastfeeding mother operates completely outside of this hierarchy and authority. She is completely independent from this as she has grown a baby in her own body, birthed this baby and is now providing her child with nourishment, comfort and a foundation for life—all without the need of anything this system offers.
She is a renegade.
No, I don't think that women are being harassed for breastfeeding their children in public because you can see part of their boob. I think we are being harassed because people are always on the lookout for others to control, to fulfill their inferiority complex that inevitably develops in a culture where we are being controlled from every angle all of the time.
I believe that the breast is over-sexualized in our culture. I believe that this plays a major role in how breastfeeding is seen by the majority (as offensive, as something that should be private, etc.). And I go a step further to say that I believe this creates a group of people vulnerable to harassment. We haven't all been harassed (if you think that matters click here), but we are all a part of this group.
Understand that as a breastfeeding mother you are operating in a system that does not value you—because you are a mother, a woman, perceived lesser somehow. But also understand that you are not reliant on this system. You are powerful. You threaten this system. You are SO powerful and threatening that you put the operation of this entire system at risk. Reject this system. Resist authority. Continue to breastfed in public, continue to question everything and everyone at all times.
Abby Theuring, MSW