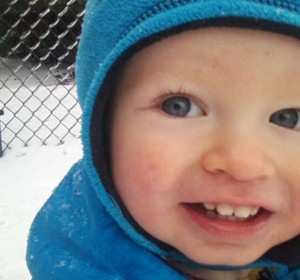 Meltdowns and temper tantrums are some of the most stressful situations that we will deal with as parents. I am often asked how a parent can get their child to stop having tantrums, especially in public. I wish there was a great way to do this, but there really isn't. the best thing we can do for our children is change our thinking.
I don't believe in punishment. And I also don't believe that a small child/toddler "acts up." Meltdowns and temper tantrums are a reflection of their emotional immaturity; they can't process big feelings the way adults can and therefore it is expressed through their gross motor skills (the most advanced skills at that age). It is developmentally normal behavior. They feel overwhelmed, they are in distress, not being "naughty" or "rebellious" and therefore punishment is not effective or desirable and counterproductive. It is hard to change our thinking since we are told that children are supposed to be able to act like adults from a very young age. When in reality we are putting expectations on them that they are not capable of living up to. So, to many parents' disappointment there is really no way to completely avoid meltdowns, especially in public when this tends to be a time when they are more stimulated and at risk for becoming overwhelmed. When we leave the house I try to make sure I have a bag of supplies; snacks, his favorite toys, etc. When we are transitioning from activity to activity I try to warm him and do it slowly or let him take the lead completely if it is at all possible.
Another time toddlers are likely to have a meltdown is when they are denied something they want. I try to create as much of a "yes" environment as I can. I have an area in my house where it is safe to climb, I keep things Jack is not allowed to play with out of his sight, not just out of his reach. If I know I have to say "no" then I try to prepare myself for his emotional reaction so that I can be fully present and calm for him. When a meltdown occurs I hold Jack and tell him "Mama's here," "Mama will keep you safe." We have gotten into the habit of saying "Mama, Dada, baby" and this seems to help when we repeat this during a meltdown. I also say "do you want boobie?" I use a calm voice, I touch him if he lets me, if he does not want me to touch him then I sit close and continue talking calmly. He looks angry and aggressive, but I know that he is scared, overwhelmed and vulnerable. Meltdowns can seem like forever, but they are not. They end. Hang in there. It will be over soon. He cycles through the overwhelm and we move on. I know, it's easy to write about being calm. It's a whole other ballgame then your child's arms and legs are flying wildly while they howl at ear-piercing decibels. I'm all too familiar with the other side of gentle parenting which is dealing with our own feelings of being overwhelmed.
Yes, it can be embarrassing in public but this is again related to how society is so unrealistic about children. We have come to expect children to sit still and be quiet when this is like torture for their growing bodies. It is just not within the laws of physics for toddlers. At the end of the day I feel like everyone else can shove it while I gently help my son through these scary toddler years.
Abby Theuring, MSW